Focus on Art Throng Artists :02 Studio ThusThat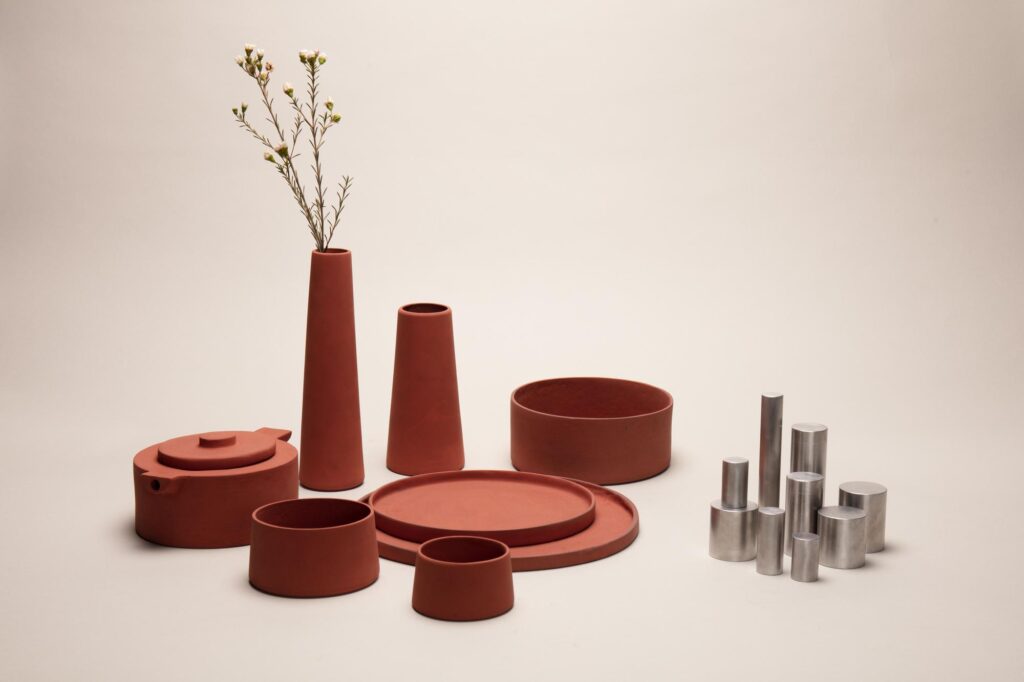 Studio ThusThat aims to unearth the material backstories of our everyday surroundings. Led by Kevin Rouff and Paco Boeckelmann, ThusThat bridges collectible design with material science in a way that is ultimately accessible to a wider audience.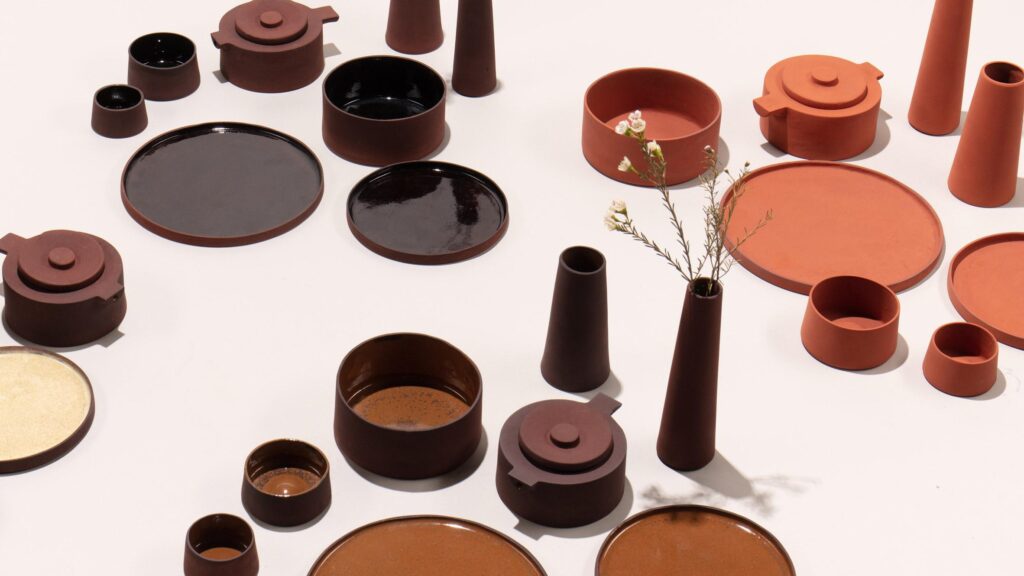 "We aim to create pieces that are strong, simple, and direct in form, keeping the complexity packed within the materiality itself. Our work primarily focuses on the use of uncommon materials such as industrial wastes, to suggest alternative futures.
Our projects with wastes of the mining and metallurgy industries have received widespread attention, exhibition, and international awards, with pieces in the permanent collection of the London Design Museum."
Red Mud, a.k.a. bauxite residue is a waste of the aluminium industry. For every part of aluminium made, two and a half times more red mud is also produced. The result is 150 million tonnes produced each year, left unused in giant pits. This project probes at our aversion to hazardous waste and the realities of production aftermaths. What beauty can be found within the wasteland? Working with factories and research labs, the industrial residue is transformed into ceramic bodies and glazes.

These vases can be used as floor vases in a set, or individually as tabletop vases. Their forms echo the factory archetypical forms of silos and chimneys.Each piece is made in the studio by hand. The red mud is sourced from the South of France, the birthplace of aluminium production (and of red mud), processed into clay by hand, and cast using traditional ceramicist methods.